This is Alex Langidis and this will be my first blog post for 2020.
To all my subscribers, customers, readers and friends…
…I would like to say Happy New Year!
Wishing you and your family health, happiness, peace!
This is a short blog post with just a few Important Announcements.
You may wonder why I disappeared and you didn't receive any news from me in 2019. 
No I didn't quit…
I'm always active and always here to answer support tickets and help my customers.
My team and I didn't miss a single support ticket and as always replied to all your questions and emails in less than 24 hours!
That's just to clarify that even if you don't see me so active as before I'm always here to help and answer your questions.
Where was I ??
Last year I've been hired by a company on ecommerce industry in my country!
When I got started we had like 20 sales per day!
And now after 1 year of hard work , we are doing really well! 
We are doing like 50-100++ orders per day and we are still growing!
On 2020 I will be the ad manager and I will handle the advertisement department!
Already excited!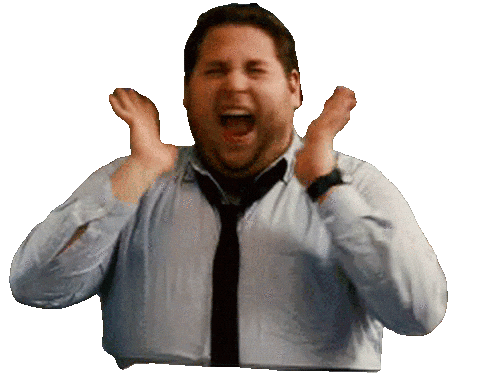 Ecommerce was something that I wanted to try but never had the time to do it!
I was envolved in the past and I even had my own Ecommerce sites that were doing well but I never really focused on that industry because I didn't put the time and effort I wanted.
So now I can clearly see that ecommerce is an alternative way/path that anyone can choose and make really good money.
If products launches, affiliate marketing etc… is not for you then you may want to join ecommerce business!
I may do another post about ecommerce and give some more info…
But now what about my online business?
You may wonder…
Wasn't that enough? Doesn't make you enough money?
The truth is that my online business is doing really well even without me!!!
And here is the proof:
(Random screenshots from paypal account on different periods during 2019)
As you can see my funnels still make me money without needing me to do anything at all.. It's all automated!
This is what we call passive income online!

And everything is working on autopilot…
You see what I was always trying to teach you (my blog readers and customers) is this…
How to build a business that works on autopilot!
When most of the marketers talk about the "Next Big Thing", affiliate marketing, traffic, email marketing etc… I talk about FUNNELS.
The money is on the funnel. Period!
I have written many blog posts about funnels and how to build one or how it works. I will not talk about them here… You can check my other posts later!
Also on 2020 I'm also planning to start a new series of blog posts around Funnels and Automations! (Keep an eye for my emails and posts)
On this blog post I just want to tell you why you need your own funnel and how can I help you build it.
Also I want to make a Big Announcement that I bet you need to see! (Don't miss it, it's all about YOU!
You see on 2019 I wasn't so active but I was still working online and planning my next steps.
Actually I was planning my "last" and most important job for my online business.
A program that is 100% guaranteed to help you!
The truth is that I didn't want to make the Announcement yet but I decided to do it now for 2 reasons:
I'm so excited and I can't keep it to myself.
I make the announcement now in order to motivate myself and work harder in order to deliver to YOU!
So what is this???
And why it's so important!
You should be more excited than me (see why right below) 
If you are fast action taker and smart person, on 2020 you will get more than ever wanted…!!!
On 2020 I decided to launch my "All In One Business" 
Well I haven't decided the name yet…
But the name "All In One Business" is what it says and even more.
And when I say "All In One" I mean it…
Nothing left out…
So what will be this "All In One Business" about!
It will be: Everything you ever wanted…
And that includes the following:
Coaching 1-on-1 
Page Builder – Unlimited (Build Funnels and High Converting Pages)
Access to all my products and Futures Products & Updates
Fb Group  ( Group coaching )
Access to me via personal email, skype, facebook chat
Share My Pages and Funnels (Also Import in some cases)
10+ Marketing Software and Tools
Access to Marketing Training Courses
Access to Design Software with 10 Features like (ecover, logo…) 
DFY Marketing Resources like (Templates, Email Swipes, Sale Letters etc…)
Guide you and help you build your own automate funnel and business for passive income
Guide you and help you build your own product and even launch it!
Run a Funnel Simulator in order to make sure that nothing will go wrong…
Priority Support ( Guaranteed Response In Under 24 hours)
Tech Support (Help you with tech stuff in case you stuck)
And much more…
When I say "All In One Business"…
I Mean It…!!!
And that's not all. More will come to add with it…
But now you may be skeptical.
This has never happened before and you never found such a great offer in the past… 
I bet on that!
You may be thinking that this will cost near $5,000-$10,000 or even more…
Well it should…
But I will tell you that.
The price for all these things is not yet decided but it will not be $5,000 , will not be $1,997 or not even $997
As said before price is not yet decided but is guaranteed that will be affortable for each and everyone of you…
So where is the catch…???
There is not any catch but this is not for everyone also…
This offer will be very limited to just 25 people!!!
Yes that's how many we can handle and we can help for 2020.
Also those 25 people should meet our criterias…
We want to work with serious people who are ready to work and make a successful business.
Your success is our success too and it matters for us and our business.
In case you don't meet our criterias then we will not let you join our program and in case you did, we will kindly ask you to cancel and we will refund you immediately.
You see unlike other marketers and unethical gurus, we don't want to grab your money and go away…
We want to deliver 2x the value for every penny you pay but in the other hand we will not do the work for you just for pennies…
That's why we want to work with people who are action takers and who are ready to work in order to change their lifes.
Working online is not a hobbie and that's why we don't want to work with people who just want to make some extra money here and there.
We want to work and help people make passive income and build successfull businesses.
Hope you are excited like I am.
And as said before, this will be a program that includes everything you ever wanted.
I will take you from the hand and show you all the secret strategies and give you all the tools you ever wanted in order to make it.
Now do the following questions to yourself…
What's gonna be wrong when you have the right training, a coach to guide you and help you on each step and of course some great tools/softwares that make your life easier?
Why go through the process alone and feel the pain of failure while you can learn from someone who have already done it…?
Why spend thousands of dollars and hundreds of hours on useless trainings/courses that teach you always the same and the same b.s. … ?
Let's help each other…
I will give you everything you ever wanted and your success will bring me more clients for 2021 and will increase my program value.
It's a win – win. If you fail I fail, so failure is not an option!!!
Now if you want to build a passive income, there is a simple way to do it!
Advice 1 (What to do):
Build your own business and your own funnel.
I will help you do it without spending thousands of dollars and hundreds of hours.
I will give the tools , the knowledge and shortcuts in order to make it in no time.
The only way to fail is by doing nothing and not taking action.
So what makes my program the best program on the IM space?
The value inside the program is insane
The price will be extremely low
The best support ever
Hardly find the combination of all these in the same program.
Advice 2 (What to avoid):
There are some "Gurus" out there and "Big Names" who charge $297 for just 1 hour sessions and they only give you some poor advices.
These 1 hour sessions are going like that:
"Do this… then do this… and you will be fine. Nice to meet you. Good Luck…and if you want to learn more join my coaching program for only $4,997. Talk soon…"
And yes those sessions will cost you around $197-$297
That's ridiculous… I'm sure you agree with me!
Recap:
So if you don't want to end up spending thousands of $$ on "Gurus" and useless tools then keep an eye for my next program.
The only thing you will ever need in order to succeed!
I will teach you how I did it and how I still make money from my funnels without doing anything at all.
Then you just need to copy me, copy what I did and do it even better.
There is nothing that can go wrong when you copy an already successfull formula.
That's my first advice to you, everything else and the exact formula will be revealed on my program during the 1-on-1 coaching.
FAQ:
When my program will be ready?
This is not a classic course or something small. It's not easy to deliver tons of value at once and at the same time everything being perfect.
Hope by the end of March everything will be ready and doors will open for the first 25 students.
I know it's a bit away but once again it's not easy because I want to deliver a high quality program that will help you so much…
Hope you are so excited like I am!!
Who is this for?
This is For everyone. The right questions should be this:
Who is NOT for?
Is not for those who believe on magic push buttons, easy & quick money over night and not for those who believe that working online is a hobbie.
Working online as a marketer or becoming a business owner is actually a job and you still need to work. Of course there are some benefits over 9-5 jobs but is still a job.
Nobody became a millionaire over night. But you can become a millionaire if you are an action taker and work smart.
Is there any guarantee?
I guarantee to show you everything I did in order to make passive income online and build my own bussines.
I can guarantee for my successful formula that me and many others use!
I will also give many tools, resources and done for you packages to help you even more (save time and money)
But I can not guarantee for you. I can show you , I can help you, I can teach you, I can train you but I can't control your actions.
If you don't take action and if you don't do your homework then I can't guarantee your success! 
Hope it makes sense…
Any questions?
If you have any questions please let me know.
Also I want to let me know your thoughts about my program.
Do you believe that this is something that will help you or not? 
Do you feel that something is missing and want to get it added?
Are you excited or not?
Is this something you are interested in?
What would be the best program for you and in what price?
I would love to read your thoughts about everything you read above and also will like to know what's your own plans for 2020…
Feel free to get in touch with me by sending me an email at [email protected]
To Your Success,